This report will give you access to the full serial number history for one or more serial numbers.
Filter
The article Using the report filter describes report filter in details. Use the filter options to narrow your search, and click Apply filter to run the report. The filter requires a filter in the serial number property. Use a full serial number, wildcards or multiple numbers separated by ; to specify your filter.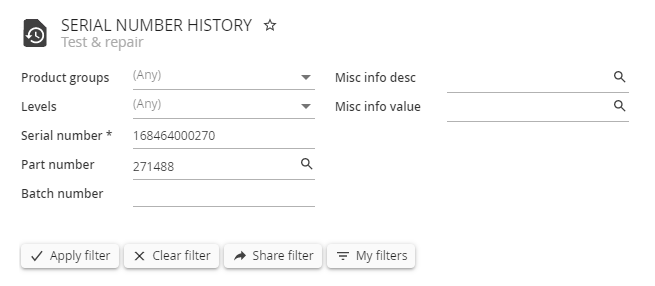 Grid
After applying the report filter the grid will be populated with units matching your filter. In this report the resulting data is displayed twice, using one hierarchical view and one flat view. In the hierarchical view, use the row arrow

to expand or collapse rows.
Click the magnifying glass icon

in the grid to view a UUT report.