The WATS Mobile App supports both standard and on-premise versions of WATS. You log in to the app with your WATS account. Your role needs to have the Mobile App permission (default on).
Important for On-prem:
You must have access to your WATS server in order to use the app with an on-premise installation.
On premise installations are often secured behind firewalls or accessible from internal networks only. You may also need a VPN connection. Please contact your local IT department if you are having trouble reaching the WATS server.
Tip: You may check your connectivity with the WATS server by navigating to the server address from your web browser on your mobile.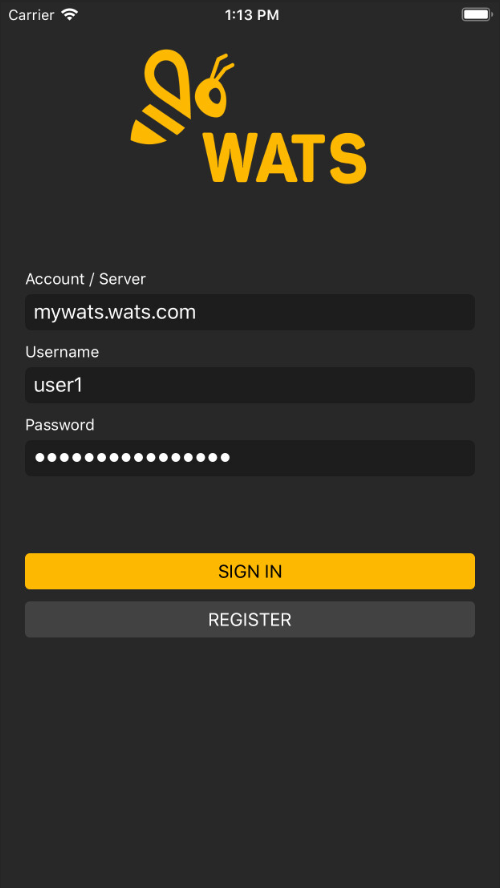 Account / Server:
Standard: Enter the name of your WATS server, the URL you use in the web browser.
Example: mywats.wats.com or mywats.skywats.com
On-prem: Enter the full address of your WATS server, including 'http://' or 'https://'
Example: http://mycompany/wats
Username:
Your WATS username, the same you use in the web browser.
Password:
Your WATS password, the same you use in the web browser.