When connecting the WATS Client to WATS, it creates its own account in WATS. It uses the MAC address of one of the WiFi interfaces (if available, otherwise the first one) as its identifier to the WATS Server.
For certain setups, this works poorly. The network interface changes and the WATS Client goes offline because the identifier it was using has changed, and it is no longer able to log on to the WATS Server.
Instead, you may use a custom identifier.
NOTE: You need to make sure the identifiers of each of your clients are unique.
NOTE: When cloning machines that are using custom identifiers, make sure to change the identifier.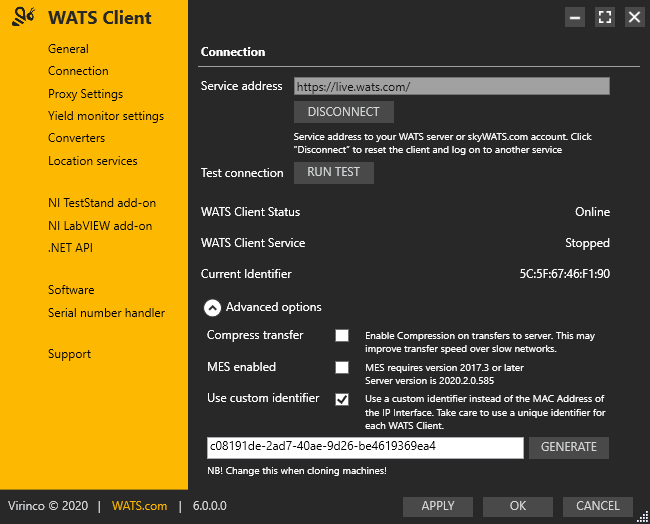 After connecting the WATS Client, go to Connection.
Under Advanced options, enable Use custom identifier.
Either generate a unique identifier to use as the custom identifier, or define you own.
Click Apply, you will be asked to log in with your user. This is because WATS Clients do not have permission to change its own account.
Done. The WATS Client is now using a custom identifier.