When utilizing the Product manager, it is possible to add all products manually in the GUI. In many cases, however, this process can be very time consuming. Therefore, WATS offers two alternative ways to import the Product information. To display the Import products screen, click the Import products button in the Product manager ribbon menu:





Upload CSV file
A CSV file following a specific format can be uploaded in order to import products. The format is explained in the GUI on the import screen. To import, simply click the Select file button, and choose a CSV file, conforming to the specified format, in the dialog.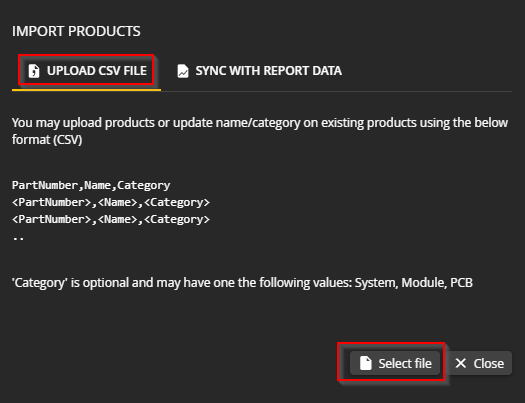 Syncronize with report data
WATS can automatically import product by analyzing the test and repair data, by simply clicking the Syncronize button on the import screen.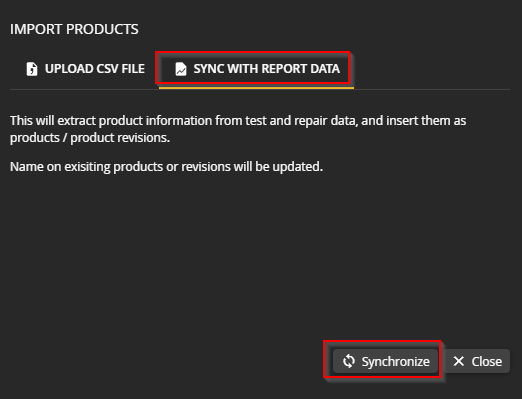 After importing, a summary of the imported products will be shown.