The following article applies to WATS server 20.2 or later.

When designing Virtual levels in the System manager, one of the properties which can be entered is the GPS-coordinates. This enables the level to be shown in the correct location in a dashboard (Station map widget):


GPS coordinates can easily be found online, for instance on https://www.gps-coordinates.net/.
1. Enter the address of the server or Virtual level.
2. Click Get GPS Coordinates.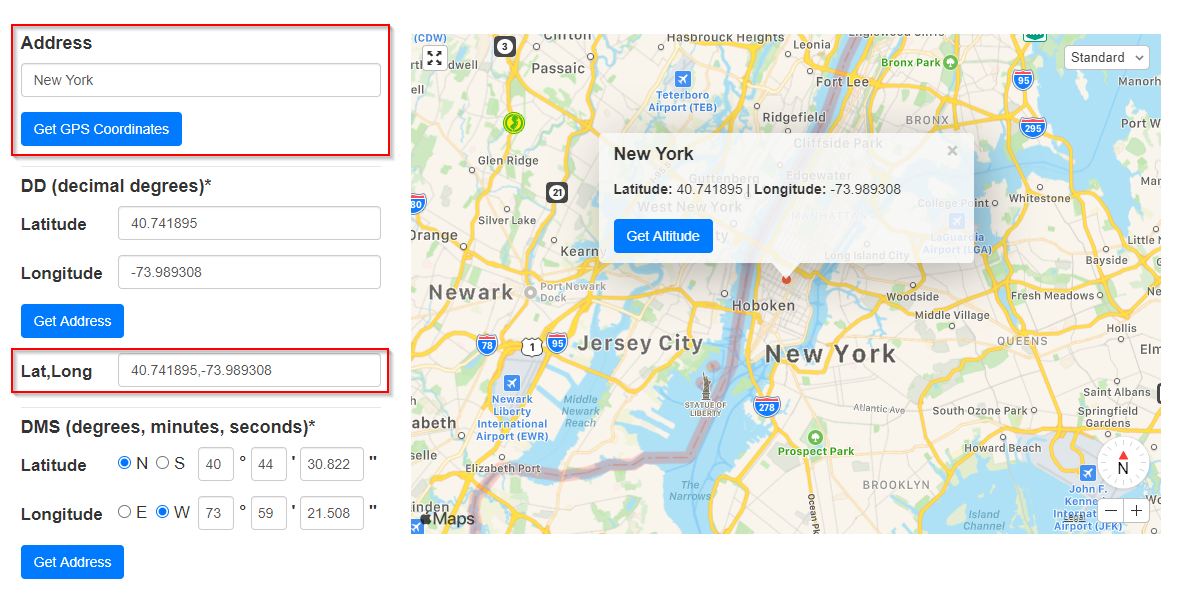 3. Copy the Lat,Long (decimal GPS coordinates) into the System manager.



The level will now show up in New york in the Station map widget in the dashboard.