We recommend that you configure descriptive product names in WATS, so that the users are not only provided with statistics linked to Part Numbers.
To configure these, go to Control Panel, and select Product Manager from the left panel.
Adding Product name
Manual Entry:
The upper left section contains all Part Numbers contained in your database. You can assign names to specific Part Numbers by selecting the product, and filling out the Name Field in the right section.
If the product does not exist yet in the data base you can select New Product.
Import From File:
If you have a wide mix of products we recommend importing the product properties from a spreadsheet file. You can either import directly, using the format described when pressing the Import Products button. Or you can export the products first, and add the supplementary information before re-importing them.
M2M:
If you have product names maintained in another system (like PLM or ERM), use the WATS rest API to synchronize data automatically.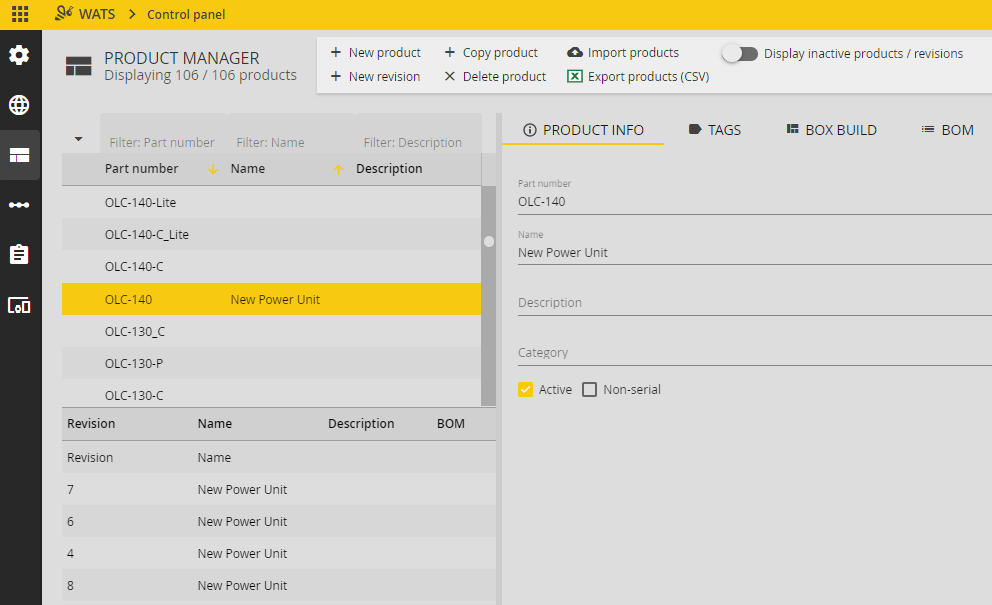 Import Part Numbers from reports
If Part Numbers are not listed already, it means that "automatic synch" from Reports are disabled or you have not submitted any reports containing a Part Number. If enabled, new art Numbers added to WATS through UUT and UUR reports are synched on an hourly time frame to the Product Manager.
You can import excising Part Numbers from your UUT/UUR reports. Click on the Import products menu button and select "Synch with report data".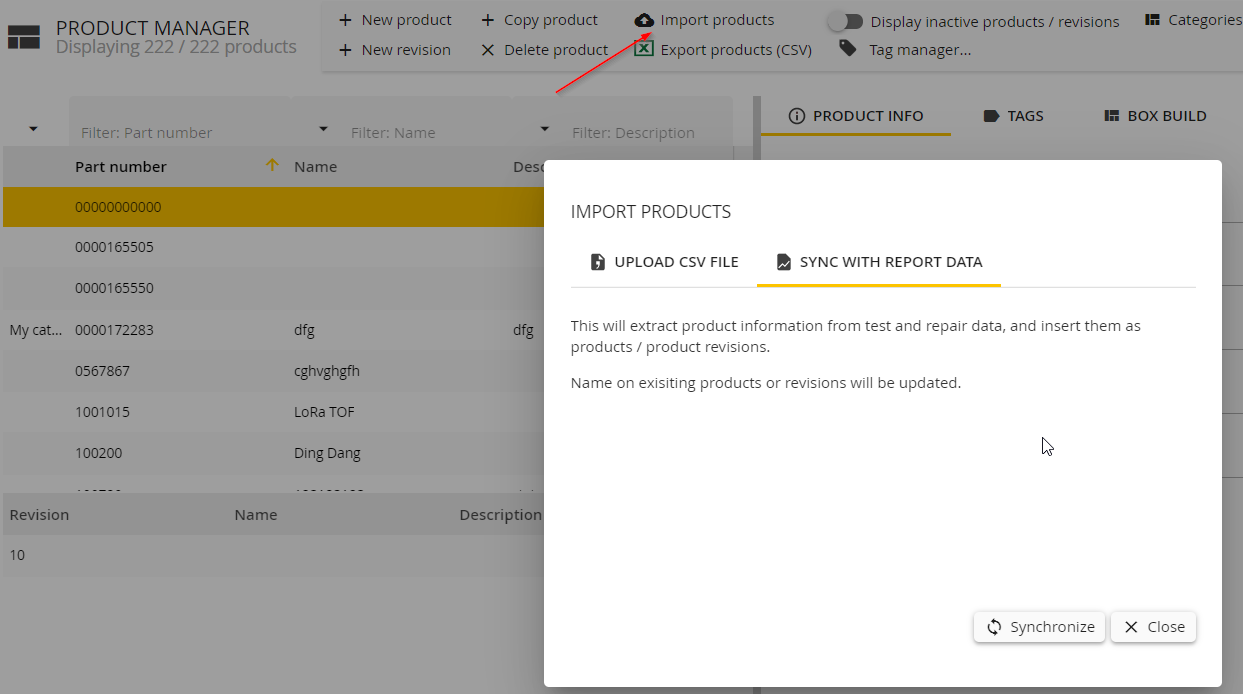 Below is an example of Product Name displayed in the Yield Report