To configure your public or private Product Groups, go to Control Panel -> Products and select Product Groups.
Users with Manager license can configure public product groups, the checkmark on the left side controls this.
The products contained in the group is controlled by filters, to define it select New Filter and add the relevant parameters. You can use % as wildcard input. You can also combine your filters with other product groups, to create nested groups.
Please refer to the In-product help for additional information.

The product groups are used in the Reporting Filters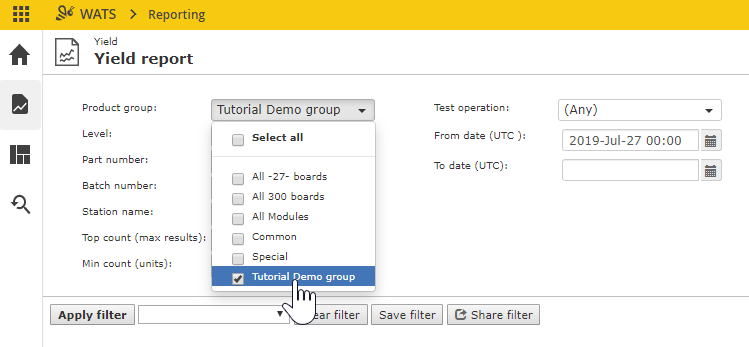 Product Groups are also used to control data access for individual users.