In WATS, you can change the default Reporting start page to whatever report or dashboard makes the most sense to look at first.
If you would like to start with a custom dashboard, make sure to create the dashboard first and assign it as your favorite. See the article Setting Up Your First Dashboard for more information on this.
After logging in to WATS, select the icon showing your initials in the upper right corner, then select My Settings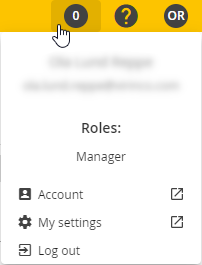 Under Theme and Homepage you can make your selection.