In some rare cases you must install the skywats.com SSL certificates manually.
Please follow the steps below to install the certificates.
Step 1
Download and open the following file:
Step 2
Double click Go Daddy Secure Certificate Authority - G2

Step 3
Click Install Certificate.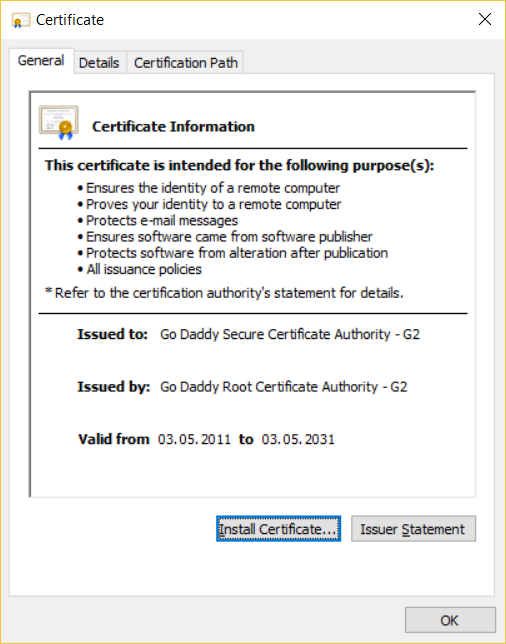 Step 4
Select Local Machine and click Next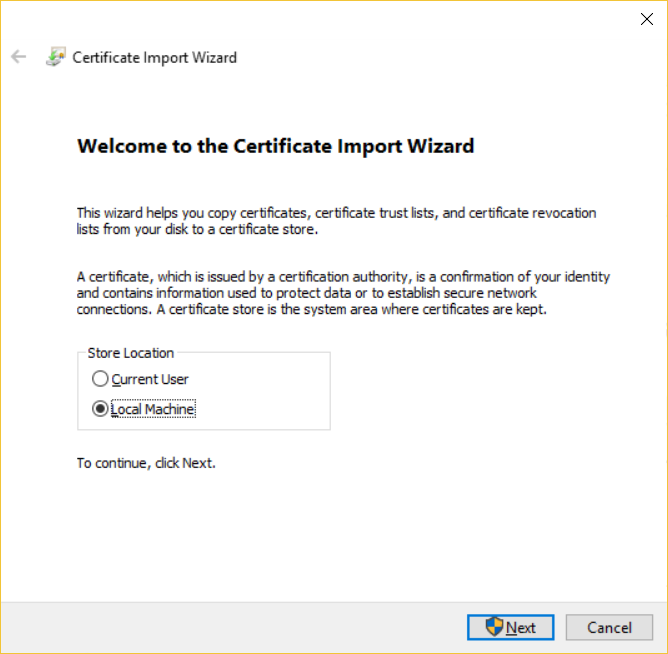 Step 5
Select Place all certificates in the following store, and click the Browse button.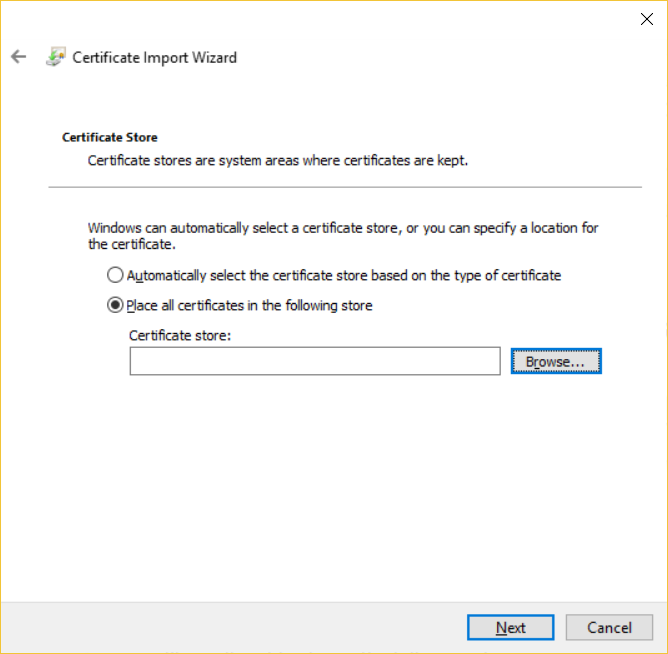 Step 6
Check Show physical stores, and select Enterprise (or Local Computer) under Intermediate Certification Authorities.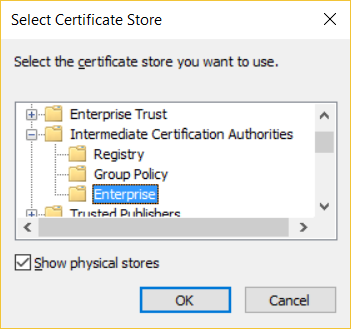 Click OK -> Next -> Finished
Step 7
Do the same procedure for "Go Daddy Root Certificate Authority - G2" but add it to the "Trusted Root Certification Authorities" certificate store.