| | |
| --- | --- |
| skyWATS.com Availability - User Level: | Analyzer, Manager |
The Rolled Throughput yield (RTY) calculates the RTY for a selected set of part numbers and processes. RTY is calculated by multiplying the yield for each part number / process and period.
Filter
Please refer to the article; Using the report filter for documentation on the report filter in general.
Period grouping
The RTY filter allows you to view your RTY based on the period grouping filter setting. Here you can choose to aggregate the report by years, quarters, months, weeks or hours. Choose your filter settings, and hit Apply filter to load the report.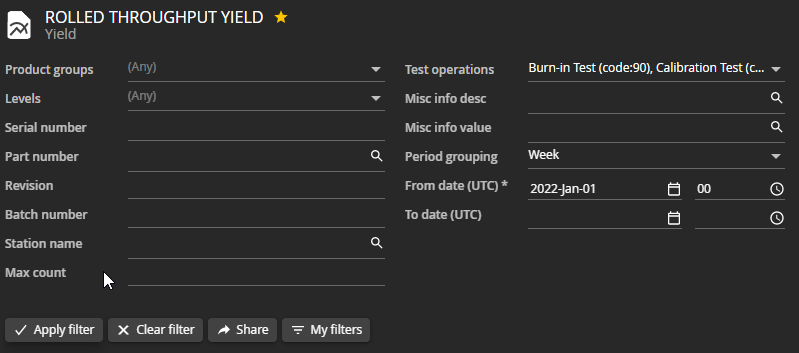 Report grid
The grid will show RTY for each period (depending on the selected period in the filter) and the total RTY in the first column. By expanding a gridline, you can drill down to the details for each period. The grid will display the following levels: Period > Test Operation > Part number

Charts
Yield overview chart
The first of the charts displays a piechart of the total RTY, as well as RTY for first, second, third and last pass. The piechart applies to the totals of all periods combined.

Yield chart
The yield shart shows a separate section representing each period of the report. Within each period section, with each bar representing the volume of reports within each test operation. In addition, each test operation bar is complemented with a marker, showing the first pass yield for each test operation.
The line charts shows the RTY for first, second, third and last pass RTY.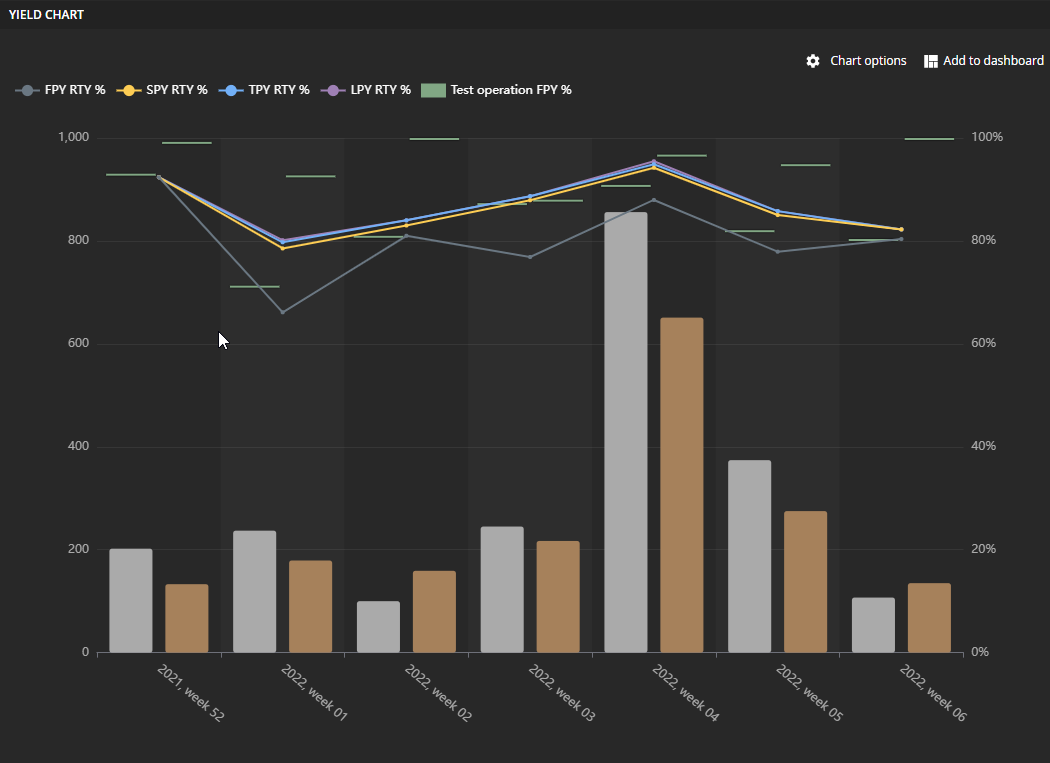 Pie charts
The pie charts, shows the test operations and RTY. There is one for the total of all periods, and one representing each period.

Tree map
The tree map allows you to drill down in your data, using the same level structure as found in the grid. In the tree map a larger rectangle represent a larger volume.