This article describe how to log and analyse chart data (array/plots) on single Unitsand analyse them using WATS Reporting.
Content:
Add data using TestStand
Add data using LabVIEW
Analyze data
Export Graph data
Add data using TestStand
1. Insert a new step and create a empty/new VI from the template
2. The LabVIEW template has one "Measurements" and one "PlotsArray" output (in addition to Report Text and error out). The data type of "PlotsArray" is the same as the data type of the LV XY Graph. Use the "PlotsArray" to output up to 10 plots and 10K elements. The "Measurements" is used for the calculated values like frequenzy, gates, PtoP, etc.
3. See the default parameter settings below
4. define the "limits" according to the output "Measurements".
5. Edit the Graph settings
Add data using LabVIEW
NOTE: Use only when using the LabVIEW toolkit for direct reporting, not when using LV together with TestStand.
From the functions menu, locate the WATS LV Toolkit and select the "WATS_TDM_XYGraphMultipleNumericLimitTest" Vi block: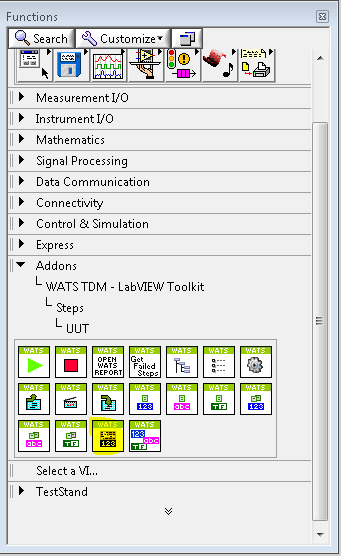 Analyze data
The UUT report will display the chart data graphically: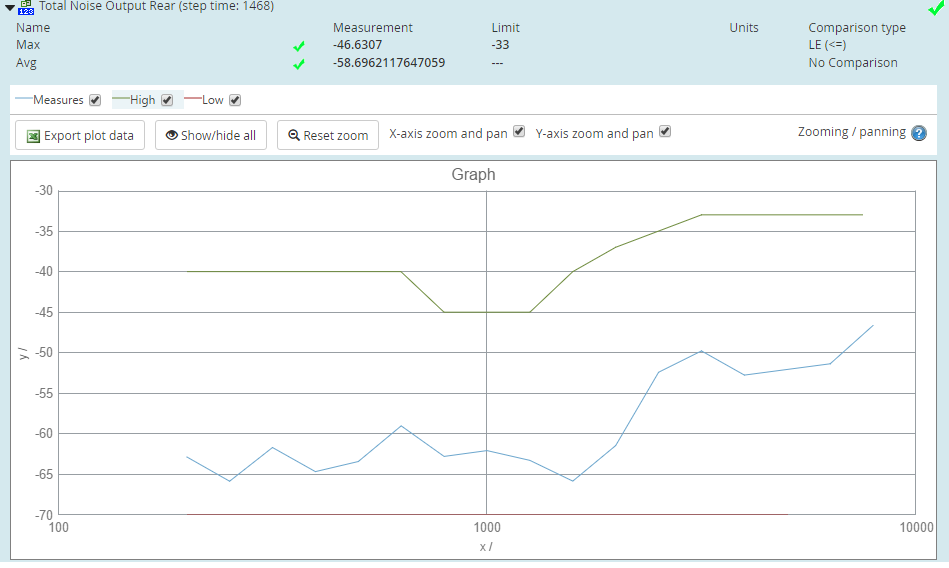 To analyze multiple Units, navigate to the "Test Step yield & analysis" report and select the proper step. Then in the details view, click on the "Analyse chart data" button.

The next view will overlay chart data from multiple Units: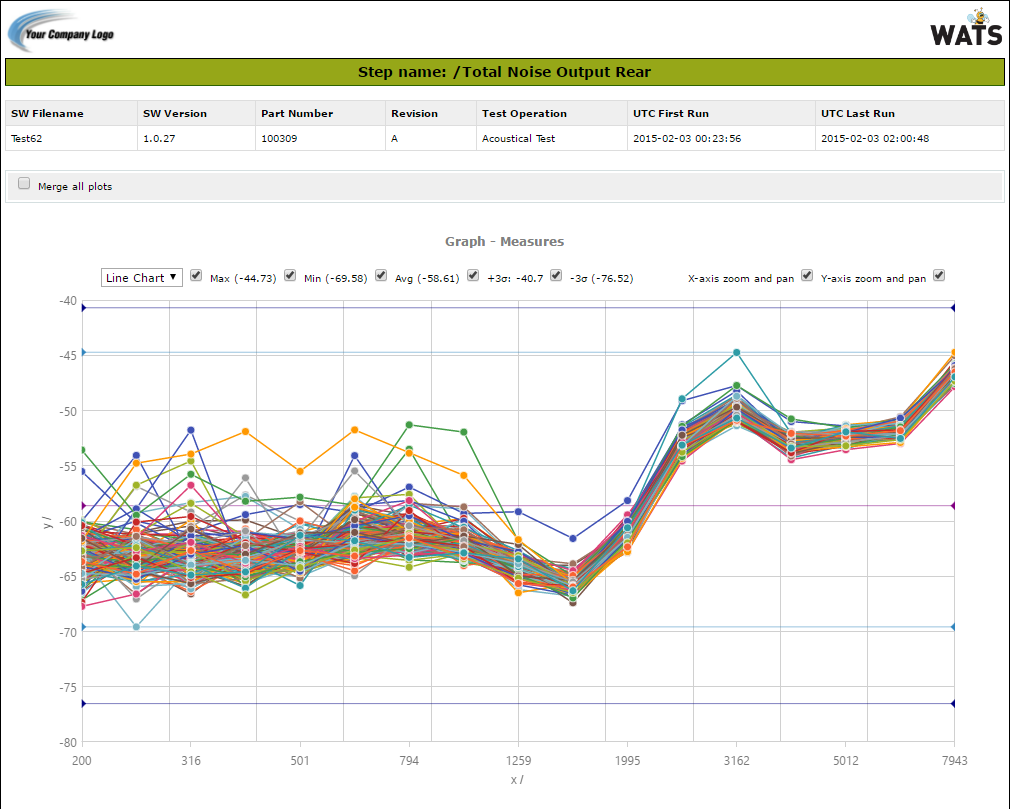 Export Graph data
Select the Export wizard from the reporting menu.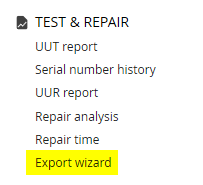 Select UUT Reports and data source Chart data.

Select preferred format and filter.