WATS allow you to plug into NI TestStand with a seamless integration. By default, the WATS Client support from version 3.1 and greater running on Win XP, Win 7, Win 8/8.1 or Win 10/11.
Installation
Given that you use TestStand "out of the box"*, do the following:
Download and install the WATS client (Not a WATS user? sign up for a free trial at www.wats.com)
Install the WATS TestStand add-on from the WATS Client Configuration panel (ref. Installation Guide)
Launch TestStand
Open your client sequence file and click "Test UUTs". The UUT report should now log to the WATS server.
Read the pdf documentation installed with the client.
* "Out of the box" meaning running default/built in process models, step types and data collection. WATS should automatically identify custom step types if they are based on the NI templates.
WATS utilize the plug-in structure introduces in TestStand version 2012 and running this version or higher will not require using the WATS Process Models.

If you are running custom models prior to TestStand 2012 they can be modified to log to WATS. See Add WATS logging to your custom process model
Example below. The client will list the TestStand versions installed.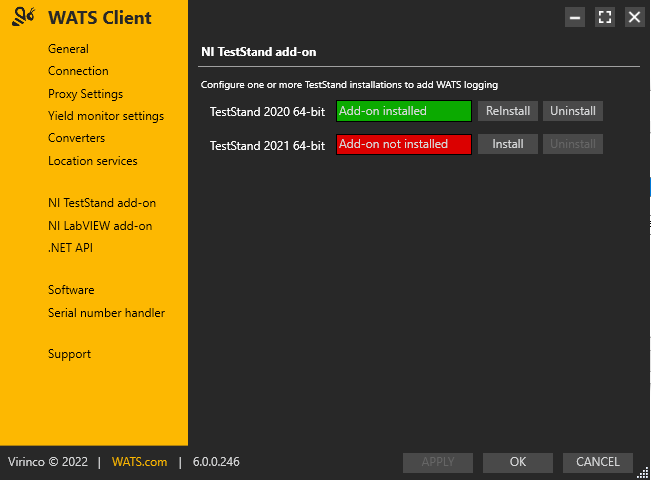 Adding additional data to WATS
It is recommended to add additional properties like Unit Part Number, Revision and Process type (Test Operation Type) to the WATS report.
After installing the add-on, the UUT container is altered with additional properties. The most important is highlighted below.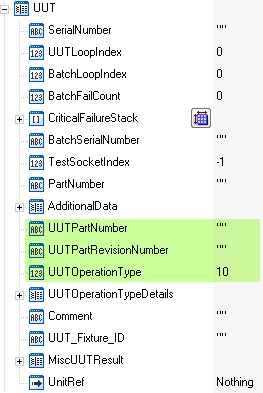 Add Unit information to the properties highlighted above. (NI introduced "PartNumber" property in TS 2012. It is optional whether to use the default "PartNumber" or the "UUTPartNumber" (legazy support) property).
UUTOperationType is by default 10 (SW Debug), but can be updated with a proper process type (like Functional Test, ICT, etc.) either by updating the number code or by using the "Set Operation Type" step.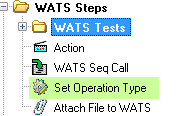 The process list can be edited at the server side: Edit Processes (Test/Repair Operation)
See Also:
Using NI TestStand
Add miscellaneous data to the UUT header
Tracking sub units in WATS