If you want to analyze larger data sets then the place to start is at the new Yield report. Here an example looking at one year of data, returning max 50 results and minimum count of 60.000 units.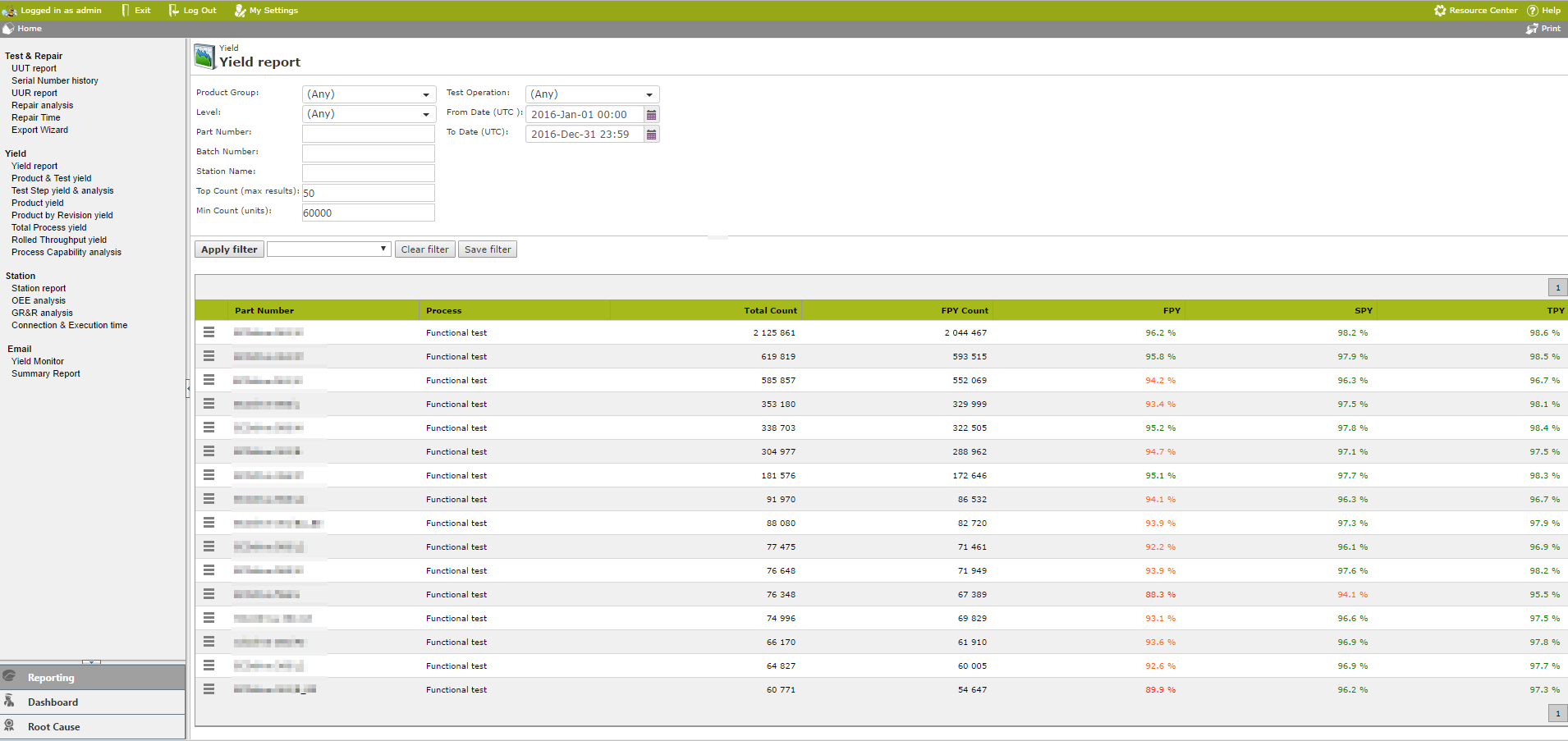 Top row returns a little over 2 million units. Next open the Process Capability Analysis to see Cpk values for all numerical measurements.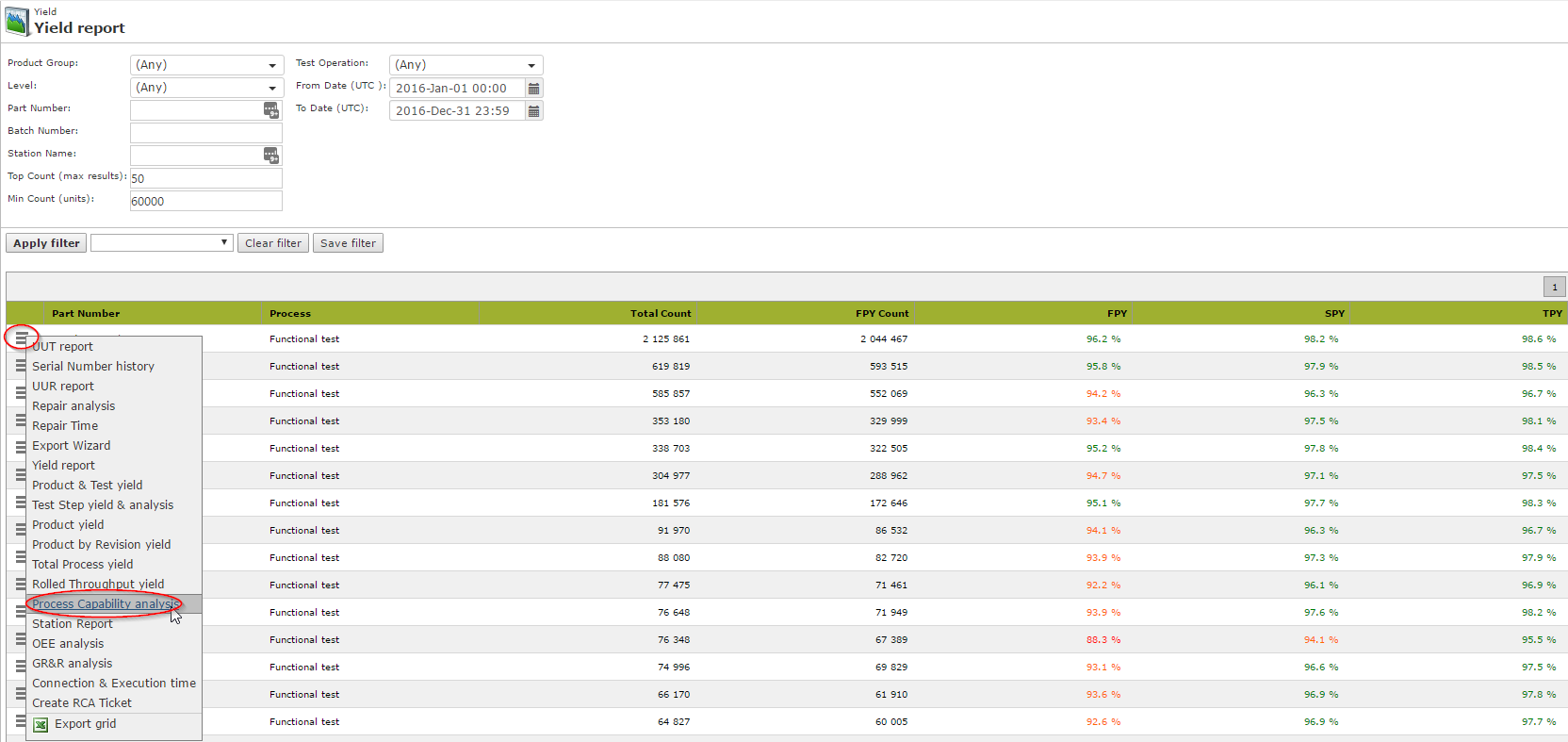 Select the row(s) you want to analyze and hit 'Apply Selected'.

WATS will list all numerical test steps and WATS will calculate Cpk with and without failed test results. To learn more about the Process Capability Analysis report see here: https://virinco.zendesk.com/hc/en-us/articles/207424803-Process-Capability-Analysis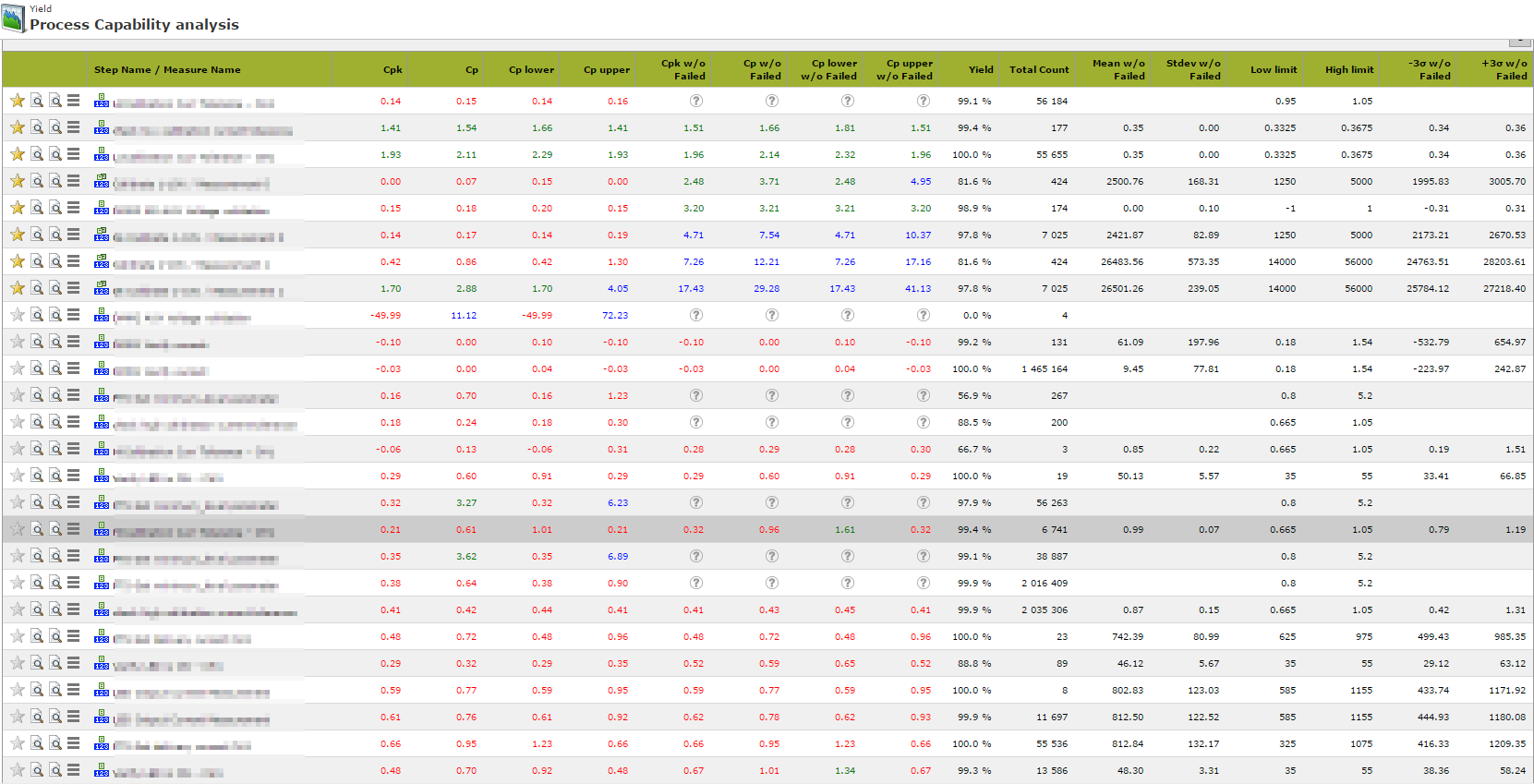 To further look at data and trends click the aggregated view button, left magnifier glass.

Inspect data and trends in the aggregated view window