The WATS dashboards module lets you compose your own views. Use any combination of visual elements (grids and charts) from different WATS reports to create a one page view for displays on big screens or for easy access to custom combinations of report elements.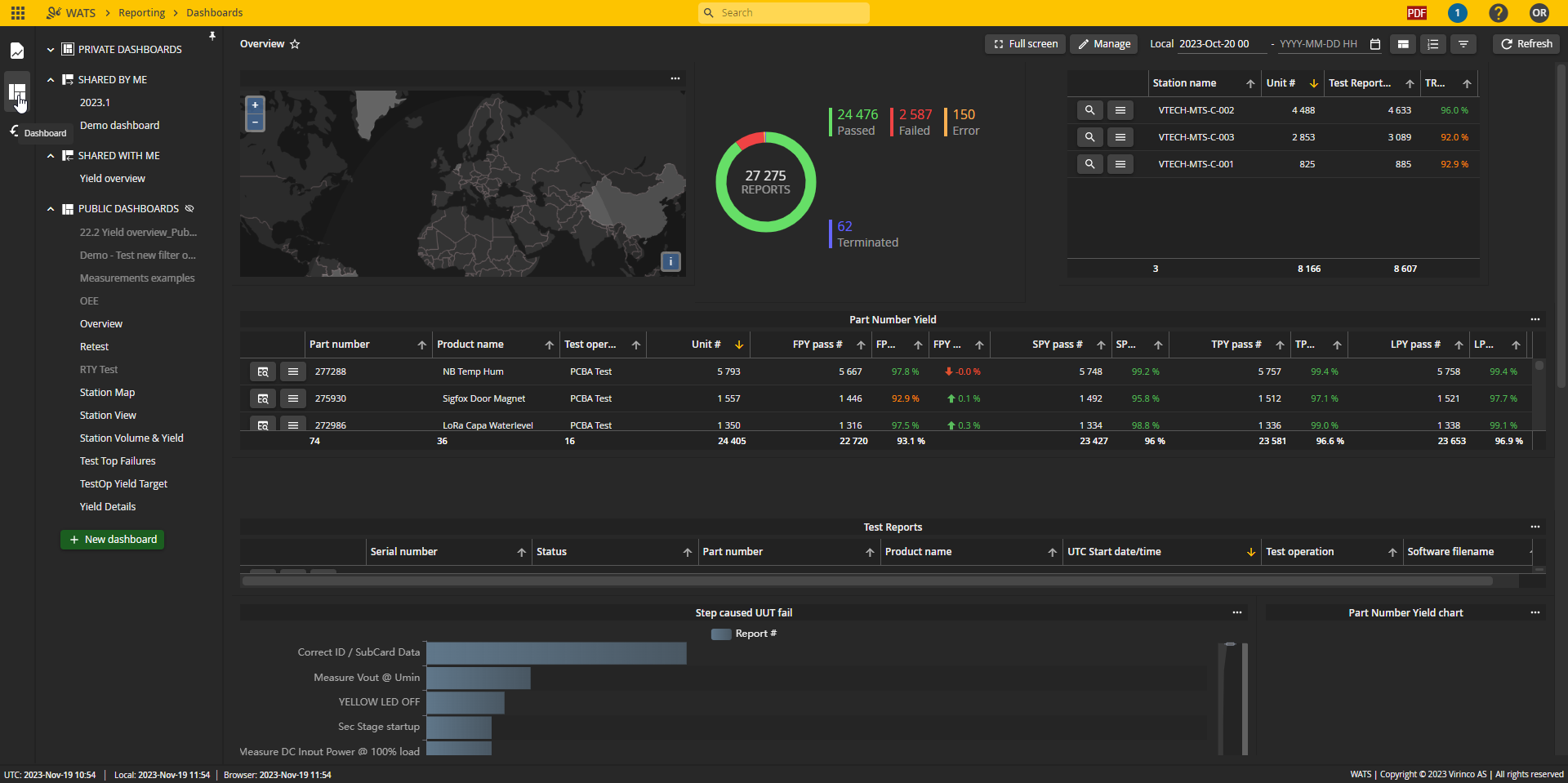 The dashboard module can be found in the Reporting module. By clicking the dashboard icon

you will be presented with a list of Private, Shared and Public dashboard.

To review a dashboard, click the dashboard name to load the dashboard.
Click the

button to create a new dashboard.